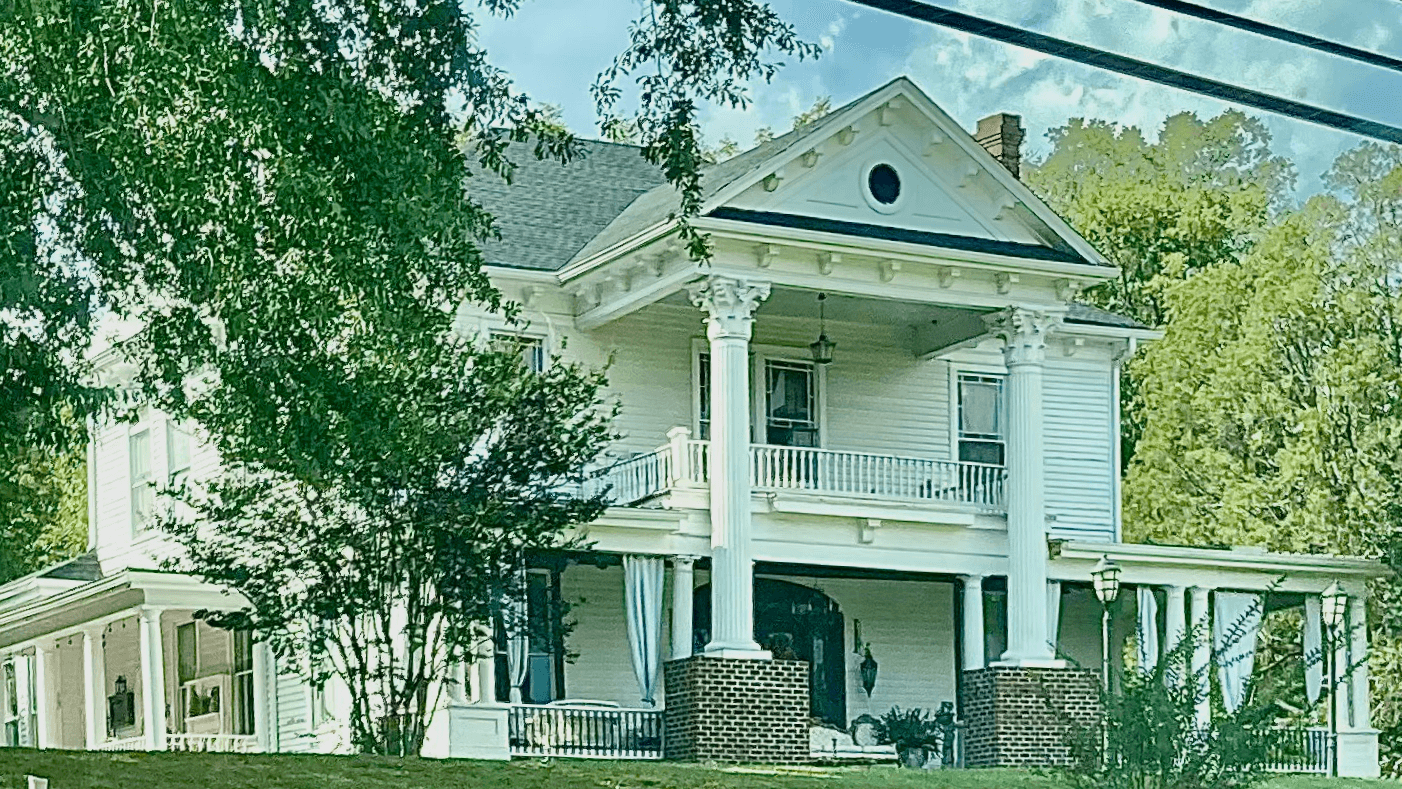 Photo: Thistledome, located in Byhalia. (Courtesy photo)
The DeSoto Civic Garden Club held its monthly meeting on October 4 at Thistledome, located in Byhalia. Guest speaker Todd Maxwell spoke to club members as he shared his story, followed by a delicious lunch prepared by Jill Maxwell.
This story begins in 1838, when land in Marshall County was confiscated due to unpaid debt. Joseph William Chalmers acquired the land and made plans for a family home. Built in 1840, this pre-war house is a two-story columned house and is listed on the National Register of Historic Places. It has original English tiled floors, wooden floors, a floating staircase and a federal style front door. It was the first house in Mississippi to have water inside, thanks to the 30-foot-deep cistern below the main hallway. It is the last remaining pre-war house in Marshall County.
His eldest son, James Ronald Chalmers, inherited the property in 1851 after the death of Mr. Chalmers, who served in the Confederate States Army, while achieving the rank of Brigadier General. Involved in many battles, including the Battle of Collierville, he returned home after the war and went on to serve as Mississippi State Senator and United States Congressman. Two other families made Thistledome their home and added their own chapters, the Horn family and the McAuley family. It also served as a boarding house, guest room and wedding hall.
After sitting empty for 33 years, a new family, the Maxwells, add their own chapter to the story of Thistledome. Purchased in 2012, Jill and Todd Maxwell quickly fell in love with the story of Thistledome which has been uncovered with every excavation and restoration project. Now retired, the former couple Olivier Branch have discovered several artifacts, including a cannonball the size of a soft bullet, antique iron doors, a bugle and a key to the dining room. The most talked about find, the remains of three infants, are around 150 years old. A work in progress, future restoration projects are planned.
Continuing the legacy of hospitality, Thistledome now serves the community in the 21st century. It offers a coffee bar, tea room, gift shop and a daily weekday lunch prepared by Jill Maxwell. Special events include Weddings, Murder Mystery Dinners, Living History Dinners, Boo Fest, and Private Dinners.