Back to back wins from back-to-back stops: WHS-PHS defense puts the brakes on their opponents | Local sports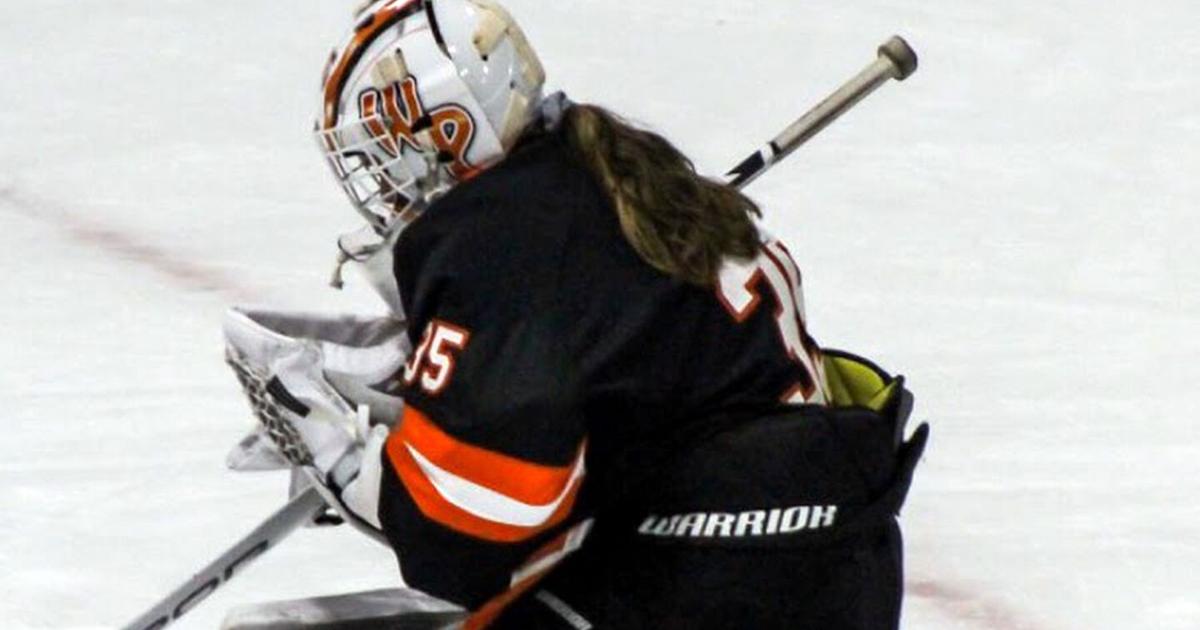 DANBURY – Since the first period of its opener, the Watertown-Pomperaug ice hockey team has been (if you allow me the expression) to focus on defensive perfection.
It was hard to dispute that they had achieved that goal in their first three games, of which they won two and played eight straight periods without allowing a goal.
It's a tremendous accomplishment at all levels and it's a team-wide effort, shared by the defensive core and goaltenders Andrew Brown and Carly Bokina.
After Bokina managed a shutout in their previous game, coach Vic Vicenzi III called on freshman Brown when the locals took to the ice at Danbury Ice Arena to face Newtown-New Fairfield. Co-op on December 20.
Senior forward Matt Christina continued his strong start by scoring a natural hat trick and adding two assists as WP claimed a 5-0 victory.
Christina scored twice in the first period, with the opening goal at 8:19 of the first period assisted by Aiden Moaddel; After a scoreless second period, Christina scored her third of the night and her fourth of the season at 3:25 with assists from Jack Mulhall and Robert Lubus.
With Brown keeping the hosts at bay, WP added additional tallies from Mulhall and Nate LaMadeleine to sell the game.
Sal Capuzzo and LaMadeleine were also credited with assists, but that night the net result for WP was the net result for the opposition, which read zero.
1 2 3 T
WHS-PHS 2 0 3 5
NHS-NF 0 0 0 0
BACK TO MAY
Returning to the Mays Rink rink for the first time in nearly two years, the Watertown-Poperaug hockey team, encouraged by an emotional comeback in their cut-off opener against Trumbull, used exploits in the third period against Hand High School on December 18.
The game was scoreless going into the third period, but a third period blitz saw the team secure a 3-0 victory over rivals SWC-SCC Division II, a key early-season win for the team. by Vicenzi.
One uplifting side for WP extended its scoreless streak to five consecutive periods; after allowing five goals in the first 15 minutes against Trumbull, the locals played the stoppage defense, improving to 1-1-0.
Watertown-Pomperaug broke through in the third period thanks to goals within seven minutes from Bob LaBonia (his second of the season), Jack Mulhall and Aiden Kane.
Mulhall, Joe Meglio and AJ Delcarmine recorded assists for the locals, who played a game without penalty, with Bokina holding Hand without a goal in WP's goal.
1 2 3 T
Hand 0 0 0 0
WHS-PHS 0 0 3 3
OPENING OVERVOLTAGE
SHORT FALL
Buried under a 5-1 first-period avalanche against Trumbull High School in their season opener on December 15, Vicenzi urged his team to hold the line defensively and score one goal at a time.
Joe Torre used to tell his great Yankees teams, "You can't hit a five-run homer, so go for it. "
Well the locals did it, scoring once in the second half and then giving the Eagles the fear of their lives by scoring twice in the third period and having several good chances to tie the game before failing. , 5-4 at the Shelton Twin Rinks.
"Although I would have liked us to have had a better first half," Vicenzi said afterwards, "I'm proud of the way we fought back and we were so close to equalizing the game."
1 2 3 T
WHS-PHS 1 1 2 4
Trumbull 5 0 0 5
After Trumbull's Peter Antoniou and WP's Matt Christina traded goals in the opening 3:36, the Golden Eagles took complete command, forcing Vicenzi to replace Bokina with Andrew Brown.
Luca Minopoli has scored twice for Trumbull; Matt Frasciano and Austin Ashby each scored one goal before the end of the first 15 minutes; hardly the start that a team hopes for its season.
However, the team came out ready to play in the second period and used their hammers and scissors to chip away.
At 12:31 of the second period, sophomore Bob LaBonia, with assists Jack Gouveia and Christina, closed the lead to 5-2 after 30 minutes.
The order still seemed to be an order of magnitude heading into the third period, but with Brown keeping the Eagles off the board and the defense tightening further as the minutes went by, Watertown-Pomperaug moved closer.
At 3:29, sophomore John Sicoli converted passes from Jackson Hitchcock and Joe Meglio, bringing the score to 5-3.
With 3:12 to go, the locals really turned the heat up when Aiden Moaddel scored on assists from Jack Mulhall and Meglio.
Trumbull, feeling the pressure, played the final 1:48 shorthanded as Luke Ligouri was called up for roughing it up, but the Eagles held on and escaped with the win, leaving WP short of a chip.
TO COME UP: After a home game on December 22 against D-II rival Sheehan, WP Closing 2021 with games in Cheshire on Tuesday December 28 and returning home against Westhill-Stamford on Wednesday December 29 at 7:30 p.m.