Chisel, be patient, and space will open up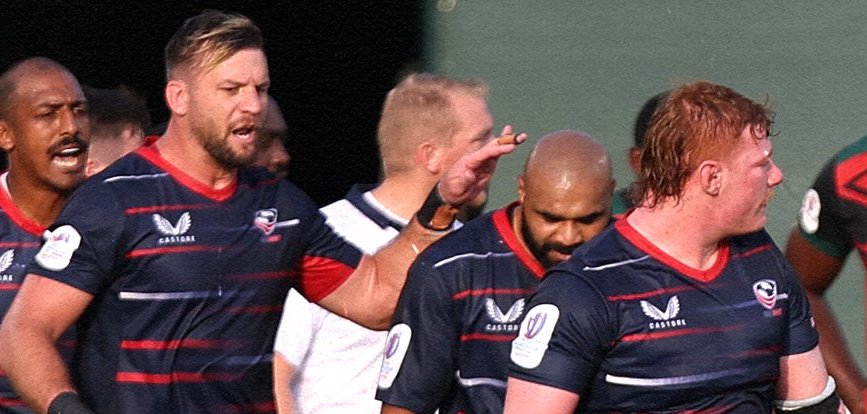 What about those guys up front? Cam Dolan moved from No.8 to lockdown, partly to replace injured Nick Civetta, but also because that's where he's moving to anyway.
"It's not something new for me; in 2015 coming up to the World Cup and at the World Cup I was playing second tier," Dolan told Goff Rugby Report. "And really, it's kind of a natural transition for me because I'm getting a little bit longer in the tooth, a little bit slower. That was always kind of the plan.
He laughed a bit at the "slower" comment, but Dolan embraced the job, and also says the forwards as a group embraced their job.
It's just a thing of beauty @DylanFawsitt pic.twitter.com/cA2MJkbTBj

— USA Rugby (@USARugby) November 6, 2022
"I've called New Orleans rosters and teams in the past, that's something I've done; I like being in the row, which is perhaps quite rare for most back rowers, and I think it helps to have more dynamic back row riders and… young people! »
Overall, "I think our attacking group is really coming together. We've been forming those links over the past few weeks and we're in a very strong position and our free kick is going well. As long as we can maintain this trend, we will be well placed. »
All this is extremely important against Hong Kong. The Eagle pack may have to, as Wilson said, carve out a bit longer before the gap opens up.
Dolan and the pack know this (and the unspoken implication that it might get a little crusty and the pack will have to live with it as well).
"Hong Kong is going to be very dominant," he said. "They have a good line-up, a good maul and a good scrum that they rely on. So we kind of have to get him there and if we can do that I think we'll be in good shape.
Run as a team and it's done.

Game day on deck. pic.twitter.com/PjGsdPV4A2

— USA Rugby (@USARugby) November 11, 2022