Four die of electrocution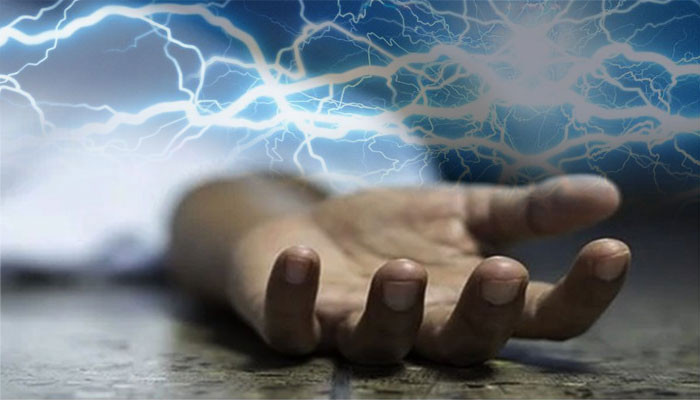 Four people were electrocuted to death on Sunday in separate incidents in parts of the city. In the meantime, an eight-month-old baby boy has died and his mother was seriously injured in a road accident in the Shah Latif area, and a man has died after falling down the stairs in Malir.
An elderly man identified as Aslam, 64, son of Mehmood Hussain, died by electrocution at a house in Nasiri Goth within the confines of Surjani Town Police Station. Police said the victim suffered electric shocks from a pumping machine at his home.
A 27-year-old man, Yasin, son of Ahmed Khan, died of electrocution in Lyari. Police said the youth worked in a lathing machine shop in the Chakiwara area and died after receiving electric shocks in the shop. He was a resident of Lyari.
In addition, an unidentified young man died by electrocution in a street near Valika Chowrangi in the SITE area. Citing witnesses, police said the man was shocked to death by a pole in the street. The body was transported to Abbasi Shaheed Hospital and then transferred to the morgue for lack of identification.
In a similar electrocution case, another man, who has not yet been identified, died of electrocution in a house in Surjani town. His body was taken to Abbasi Shaheed Hospital. In a traffic tragedy, an eight-year-old infant died and his mother was injured near the Malir district prison. The victims were transferred to Jinnah Postgraduate Medical Center where the deceased boy was identified as Talha, eight months old, Akhtar's son, and the woman as Fauzia, 20.
Police said the woman was struck by a motorcyclist as she was crossing the road with her baby. They added that the biker was also injured in the crash but managed to escape the scene. One case has been registered.
Meanwhile, a man, Arif, 35, has died after falling down the stairs of a house in the Malir City area. The body was taken to the JPMC from where the family took it without allowing the medico-legal formalities.