How to Start a Manufacturing Business: 4 Key Tips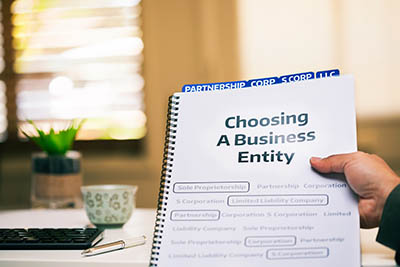 Making your way in the manufacturing industry isn't always easy, especially if you're aiming to build a sustainable business that can compete on equal terms with established rivals.
That said, it's also a potentially rewarding option for entrepreneurs who aren't afraid to get their hands dirty and grow a business with a positive outlook ahead of it.
Here are some tips to steer you in the right direction if you want to start a manufacturing business and are just getting started.
Write a business plan before anything else
No business can hope to last long if it is not built on a solid foundation, and having a carefully researched and concisely written business plan is an important part of this process.
Your plan should explore the market conditions you will face once your business is operational, and also consider the factors that will attract potential investors.
Remembering that this is not only a plan that must meet your needs and expectations, but also the outsiders you will need to involve to make your operations viable, is essential at this point.
Figure out what machines you need…and see if you can save money by buying used machines
Every new manufacturing business must equip itself with the machinery it needs to complete the types of work it aims to do for its customers.
In many cases, you may already know what equipment you want to get based on your past experience in the industry and the skills you have developed, or the capabilities of the team you are building to help you.
As money will be limited in the beginning, it is wise to cut costs by choosing used machines. You can get everything from used press brakes to used lathes on reputable online marketplaces, so there's no need to compromise on the quality or capabilities of the equipment you pick up at this point. .
Find a space to occupy for your organization
Manufacturing companies are different from many other startups in that it's not just the location of the premises they occupy that matters, but also the facilities offered and the restrictions in place that come into play. making your decision.
It's wise to move into a building that has already been used by other heavy industrial occupants, and you also need to think about things like access for material deliveries, as well as switchability of the location and the transport links it offers.
Consider your financing options
Earlier, we discussed the role a business plan can play in securing financing for your manufacturing startup, but that's not all. You also need to decide where the money will come from, and that will depend on a number of factors.
You can get a business loan from a traditional lender, you can seek outside investment from private parties, you can rely on your own assets to get the business started, or you can turn to friends and family for provide the necessary capital. started.
There is no right answer to this riddle that will suit all organizations, although if your business plan is solid and you want to retain ownership of the business, a standard loan might suit your plans better. .
The last word
Being patient is the most important thing you can do as a small business owner, especially in the manufacturing industry.
It will take time for customers to join you and for word to spread about your startup, so don't expect to skyrocket to success overnight.
Jessica Perkins Story
Related