Local man shares his Facebook page so others can speak out | News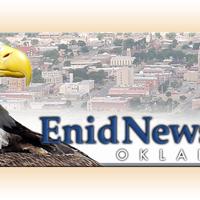 An Enid man says he wants to provide others with a safe place on social media to post poetry or their inspirational thoughts, so he has opened a Facebook page called Minor Thoughts and Details to share with others.
Marshall Minor, turner at PT Coupling, started the page a few years ago following the death of his father. He and some of his acquaintances post their writings there, and he now wants others to feel welcome to do the same.
"I just want to give people a safe outlet to express themselves where they don't have to worry about getting negative feedback," he said.
He said he was going through several issues and decided to use writing as an outlet for his emotions.
"I actually hated poetry in high school," he said. "But then it started to take off."
Minor said some of his friends and acquaintances have started following the page, and now many of them are contributing their own writing.
Although the page is public, he reminds others who wish to post on the page to "use it for the purpose for which it was intended, which is to inspire, to inspire and to take your mind off things."
There are a few rules, he says.
"Watch your language. Don't be a jerk. Add good content.
So far, the page has around 200 subscribers. He also shares memes and other inspirational thoughts on the page.