Sound Off: February 11, 2022 | sound off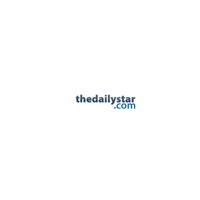 On QAnon:
"In Texas, a large group of gullible Anon awaits the return of John F. Kennedy to Earth and his association with Trump to execute a severe plan to imprison Hillary and make America great again. Picturesque, but stupid. JFK, in reality, wouldn't let Trump shovel his wife Jackie's stable. Conspiracies are an integral part of people's lives these days, especially Republicans. Here's a plot: Suppose rogue Trump agent Roger Stone bribed Manchin and Sinema to vote the way they do and kill whatever Biden does, weakening the Democrats' chances in the upcoming election. Absolutely insane, baseless and impossible to consider, but still thousands of times more plausible than Trump's big lie that the election was stolen from him. This big lie is the rallying cry of the current pathetic Republican Party. Dump Trump so I don't have to vote for a pie-in-the-sky Democrat just to make sure he's never president again.
On former President Trump:
"Well well well. It turns out that the twice impeached and disgraced ex-President Trump is really the man who tried to steal the 2020 election from President Joe Biden. Trump is THE CHEATER!" liar in chief". Trump, after all, has told over 35,000 lies during his tenure. What's stopping him now? His gullible supporters continue to turn a blind eye to the real truth. Please , vote!"
On a previous sound disabled:
"To the person who blatantly lied about the Democratic Party, let's look at the Republican Party's record: The United States had to deal with a hawkish president from 2001 to 2009 who knew Osama Bin Laden and his organization, adopting a illegal law.(Patriot Act) that spies on every person in the United States, throwing the United States into a financial crisis, does not ban the AR-15 and does not prevent thugs from having a gun in order to to prevent any shooting of innocents, like in schools plus places of worship etc., and we had to deal with another president who was a pal with Vladimir Putin.
On bail reform:
"Bail reform has essentially leveled the playing field, so that people charged are treated the same whether they have money or not. Revoking bail reform simply means going back to the old way: Those with bail can post bail, those without bail can stay in jail. Police and prosecutors liked the old way, because if you didn't want to stay in jail awaiting your trial months from now, you'd accept a plea whether you were guilty or innocent. Do you think not? Do you complain about the loss of "freedom" just because public health requires you to wear a mask in public? »
On the way to electric:
"Our state leaders, and those in California, have decided that gas appliances, such as stoves, heaters, etc., will be banned in their states in a few years. This means that all new homes will all be and you won't have a choice whether you want to live in New York or California. Electricity prices have skyrocketed. Since future homes will be all electric, who will help pay the electricity bills? They will be outrageous and unaffordable. It won't be sustainable. Also soon no more petrol mowers, trimmers, chainsaws, etc. Good luck with that.
Want to tell us what you really think?
The Daily Star accepts anonymous comments for "Sound Off".
Send your comments to us at The Daily Star, Attn: Editor, 102 Chestnut St., Oneonta, NY 13820, or email [email protected] And no, we don't need your name or phone number.
We'll print some or all of what you have to say, up to 150 words, as long as it meets our basic standards. We won't print profanity or vulgar language, and we try to avoid name-calling, so we encourage you to find other ways to express your disapproval. We won't print unsubstantiated accusations about specific people or companies – stick to opinions rather than facts that can be disputed.
This is your chance to let off steam on whatever comes to mind. If you're upset about the state of the roads in your town, angry at the government, frustrated with local politics, or worried about your local school, "Sound Off" gives you a way to have your say anonymously. .