The creations of an FBI retiree will be presented at the festival | Culture & Leisure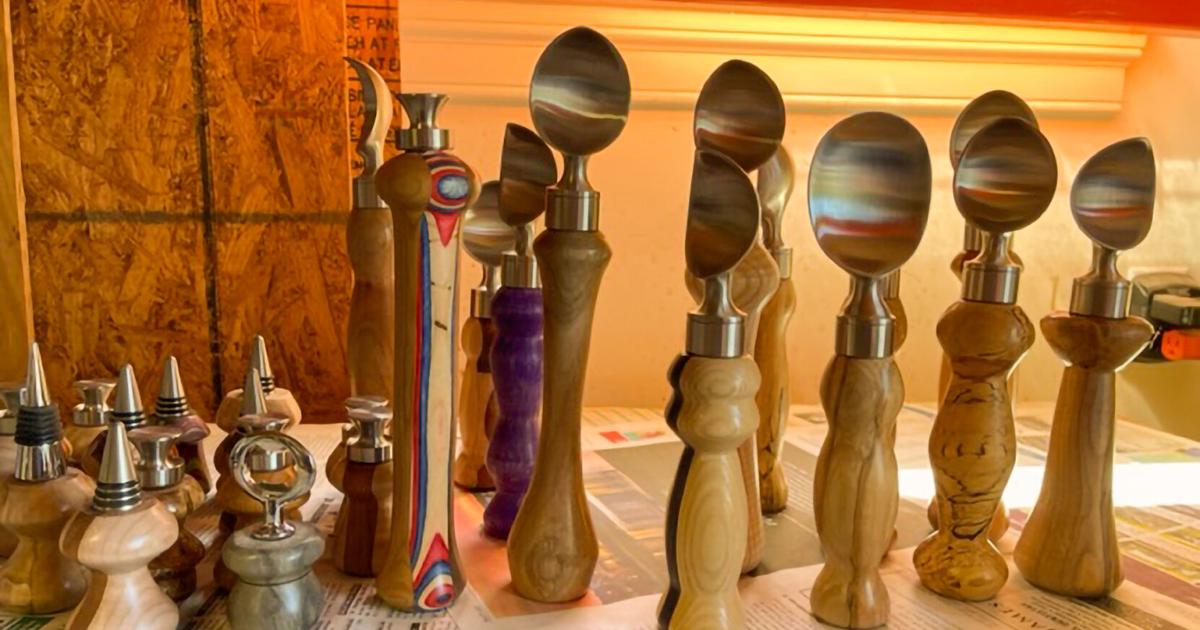 Jerry Simpson began woodworking "in the '70s," eventually making small items, such as barrettes, for his young daughters, he said in a recent interview.
Then life — parenthood and a busy career as an investigator for the Federal Bureau of Investigation — kicked in, Simpson said.
"I didn't do much woodworking until I retired," he says.
Now specializing in lathe work, Simpson makes a variety of wood types in everything from ice cream scoops to large bowls. He says he's made many charcuterie boards since platters of meats, cheeses and other foods have become popular in recent years.
"The latest thing is the butter boards," he said.
Simpson will be one of dozens of artisans whose works are featured at the Bethany Beach Artisan Festival, scheduled for Saturday. October 8, 9 a.m. to 3 p.m. The annual festival, now in its 14th year, will be held at the Bethany Beach Volunteer Fire Company fire station at the intersection of Coastal Highway and Hollywood Street, just south of Garfield Parkway.
The fair is sponsored by the Bethany Beach Volunteer Fire Company Auxiliary and this year features more than 40 artisans, collectively skilled in a variety of mediums, from yarn and fabric to shells and wood. Proceeds from vendor fees help fund fire company projects throughout the year.
Simpson, who lives in Bethany Beach most of the year, said this year will be her second as a vendor at the Crafters Festival. A member of three woodturning clubs, he says he enjoys the artistic challenges he takes on using the lathe.
"The nice thing about woodturning is that you can try to be a little artistic and change the flow. With traditional woodworking, these things have to be very precise," he said "I don't like that kind of stuff."
One of Simpson's favorite things about his woodworking, he said, is the ability to use different woods — some exotic and some not. Sometimes friends offer him parts of trees they have felled, such as a recently acquired oak tree.
"I have a lot of wood drying on the side of my house," he said.
Sometimes, he says, he splurges on more exotic woods.
"Africa has many interesting woods," including purple heart, red heart, and yellow heart, in which the woods are naturally those colors, rather than having to be dyed to achieve different hues.
Simpson said his absolute favorite wood is cocobolo, which is found in South America and which he described as "brown with orange streaks". I use it sparingly," he said, mostly in turned work such as ice cream scoops and wine bottle stoppers.
Having moved to Bethany Beach in 2018, Simpson said, "It's a great town" and that he's happy to be able to give back to the community through the Crafters Festival, which is the only such event he's at. participate. "It's a good cause," he said.