THE THROWBACK MACHINE: The "legend" that was never a legend | Return machine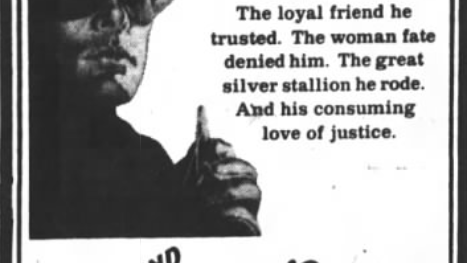 [ad_1]

As a comic book kid, I can tell you that those Saturday afternoons returning from my always-missed weekly trip to the Cosmic Blue Comics on Broadway, I never dreamed that as an adult I would be sitting down. with the old man on a father day shooting on comic book movies.
He's apparently a big fan of it now, although by his own admission he's not much of a reader unless this book contains blueprints for an industrial metal lathe.
There was once a simpler time for comic book heroes and their movies of course, a time when producers of a certain age were all desperate to take their heroes off-brand like The Phantom, The Shadow, Tarzan, John Carter of Mars, Flash Gordon, The Spirit, and even Underdog are all back on the big screen in hopes of making a few bucks with their own nostalgia, forming what I call "The League of Comic Book Heroes or Saturday After. – mostly forgotten midday ", otherwise known as" TLOMFOTCSOSASH "
THE THROWBACK MACHINE: When your reputation was on the table!
Most of these films fell on their faces, but almost all of them at least managed to limp to cult status eventually. But here's one that couldn't even get it right, "The Legend of the Lone Ranger," – premiered in Mattoon on May 22, 1981 – an unfortunate resurrection of the classic radio show and TV character. A hero I only really knew existed because he was listed on Muppet Babies.
While I don't know much about westerns, I do know my comics, so maybe the best way to watch this one is to go through "Legend's" resistance checklist not as western, but as an adventure superhero.
All superheroes need an origin, and here's the movie's biggest mistake – it takes almost an hour of its 95 minutes to give us one. "John Reid" is an educated big-city lawyer trying to set up a cabinet in a dusty Texas town that stupidly rides with rangers and ends up the lone survivor of a brutal ambush and massacre and is brought back from near death by his childhood friend Tonto and subsequently decides to accept his new identity as the dead man and thus rides again as a masked "Lone Ranger".
THE THROWBACK MACHINE: Attention K-Mart buyers!
Any superhero is only as good as his super villain and here we have Butch "The Butcher" Cavendish, played by selfless Christopher Lloyd, a disgraced Union Field Marshal with a whole private militia in his. dos whose vile plan is to throw the country into chaos by kidnapping President Ulysses S. Grant from his personal train and forcing him to sign a proclamation certifying the existence of "New Texas" as a self-governing territory under his control total, a plot that at best reminded me of the "Copy Machine Repairman Turn Post-Apocalyptic Overlord" plot of Kevin Costner's underrated bombshell "The Postman", and at worst reminds me of what I saw in them. news lately.
The Lone Ranger doesn't have any real powers, as you might expect, but damn it, it would be nice if his silver talisman at least did something mystical or at least learned Kung Fu under the shape of a Shaolin monk. He doesn't even really have a "team" to help him out, although there is an odd hint there might be during a promising stagecoach heist streak where he rides with a gadget inventor like the world's first pair of wrap-around sunglasses, a traveler throwing a knife from China, and the film's highly rated Lois Lane, the daughter of the town press man who has nothing but collar bones and disheveled hair , and which I realized was the poor NORAD worker pulling Dabney Coleman's gum out of his mouth and chewing it, in "WarGames."
After an hour and fifteen minute wait, where script gaps are filled with the constant rhyming narration of a walker, we come to the final action scene which features the border fortress of Cavendish exploding via Wile E. Coyote's dynamite levels, while literal Calvary rises with guns and everyone walks away from the explosions like a Wild West stunt show.
Meanwhile, our hero, in the film's closest moment, chases Cavendish, the screaming William Tell Overture, in a horse chase that ends in a classic fist-and-knife fight in the dusty brush that despite all its puffs, seems to cost around twenty dollars to film.
As for "Legend," I guess they really thought it would be a hit, so why not bother spending it all on its boring origin? They would tell the sequel's "real" first story, which according to the comic book structure would likely have been the "dark" second chapter. It just means that the film's failure saved us all from having to watch a sequel where he fights his evil doppelganger who rides a dark horse and was turned into a zombie by "Xonto".
Meanwhile, no one has even bothered to craft a caption on this particular 'legend' except for the anecdote of lead actor Klinton Pillsbury… er… sorry, "Spilsbury", featured here in his first role, was voiced by another actor during post-production, and left Hollywood immediately after that tank. Although, bless his heart, the actor who played Tonto is still working today.
The film was beaten on the opening weekend by a Forgotten Comedy starring Richard Pryor and another starring Carol Burnett and Alan Alda, and lost around $ 10 million in the process, dooming The Lone Ranger to the old bargain bin.
So, just like a classic junk comic, we should probably put this one in an old cloudy polypropylene bag, seal it with duct tape, and gently place it on the back of a long five dollar discount box. for a dollar. Like, all the "Hi-Ho Silver a-WAY" on the back.
My Town: Coles County Clint Walker's Memories From The Archives
Cosmic blue comics
Matoon Arcade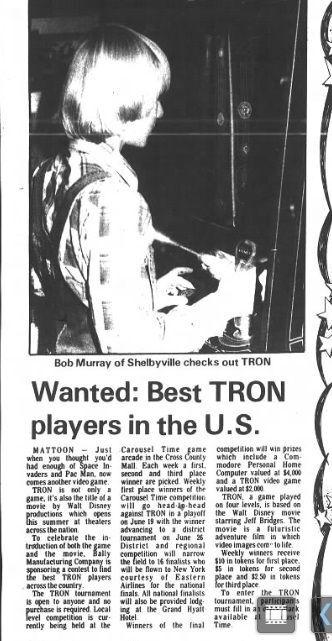 Icenogle's

Cooks Mills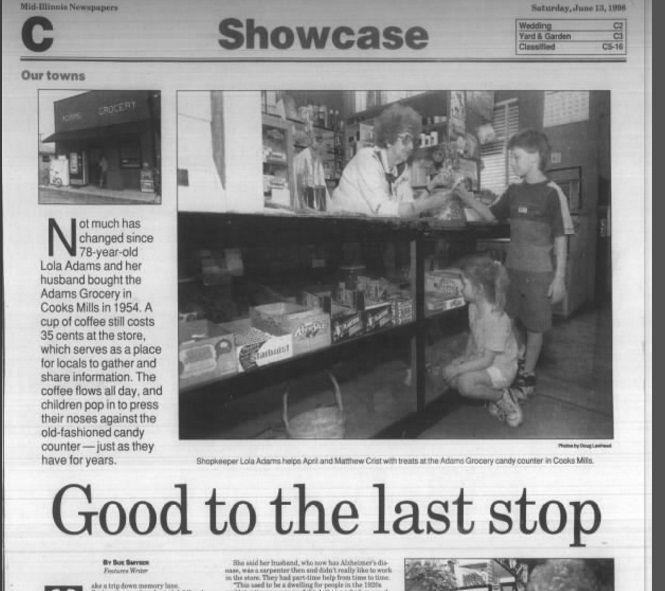 Mr. Music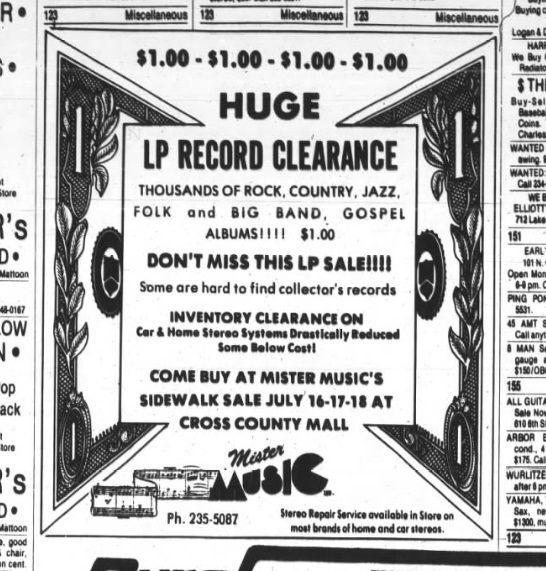 Sound source Guitar throw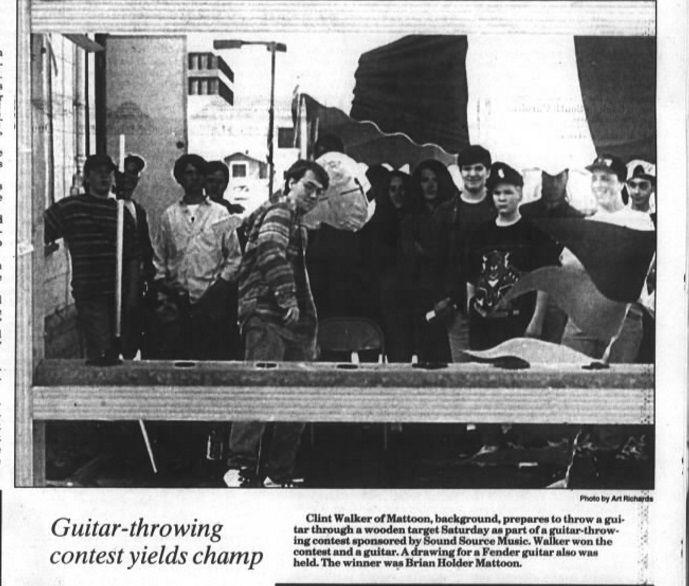 Vette's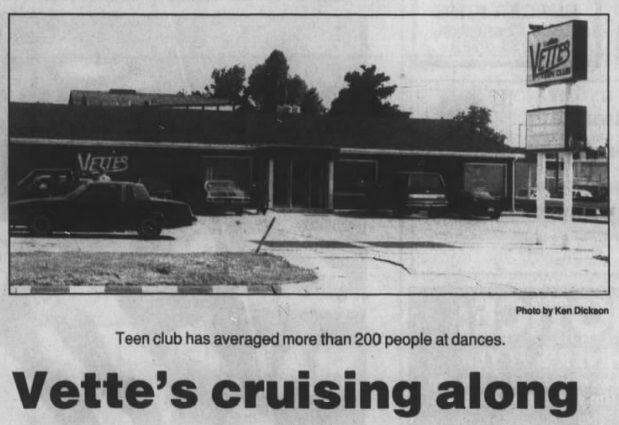 FutureGen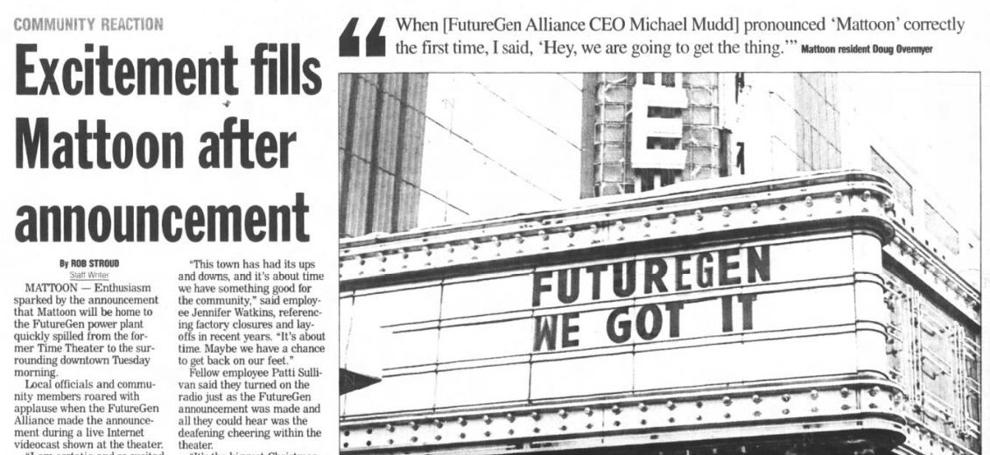 "The Throwback Machine" is a weekly article that reviews items of interest found in the JG-TC's online archives. For questions, comments, suggestions or his "Song of the Day" recommendation, contact him at [email protected]
[ad_2]