Video: Demolition robots create niche for Pennsylvania contractor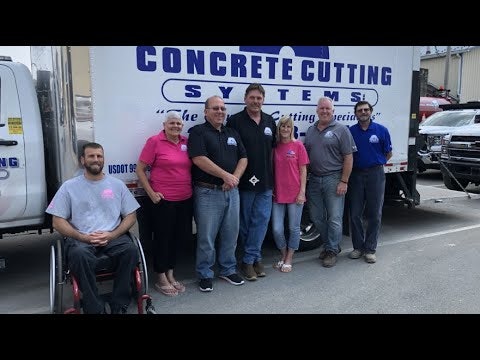 Concrete Cutting Systems of Philadelphia is one of 12 finalists for equipment world2021 Entrepreneur of the Year Award.
In this video, owner David Nevrotski explains how remote-controlled demolition robots have helped the company, especially for indoor demolition work. Robots keep workers out of harm's way and also reduce the number of workers needed. Along with efficiency and productivity gains, robots have allowed Concrete Cutting Systems to beat the competition for jobs. This includes hospital and school projects where environmental rules are strict.
The robots are all electric, leaving no harmful emissions. Concrete cutting has also switched to all power saws and drills to reduce its carbon footprint.
Another way Concrete Cutting has carved out a niche for itself as an environmentally friendly business is by performing its own sludge cleanup at cutting sites. The company has a fleet of vacuum trucks, and at each site, a worker follows the saw to suck up cutting residue. The company then transports the slurry and takes care of its disposal.
Nevrotski started Concrete Cutting Systems in 1995 in the basement of his home in Philadelphia after working 10 years for a concrete drilling and sawing company. The company is now one of the largest such companies on the East Coast and performs sawing and drilling work for major utilities in the Philadelphia and Pittsburgh areas.
the equipment world The Entrepreneur of the Year program, now in its 21st year, has been sponsored by Caterpillar since its inception. It rewards contractors who display the highest standards of business acumen, equipment management expertise, attention to safety and community involvement.
equipment world features weekly videos on the latest construction equipment, work trucks and pickup trucks – everything contractors need to get the job done. Just hit the Subscribe box on our YouTube page to get more great content.