What we learned from Sean McDermott at the 2022 Bills Mandatory Minicamp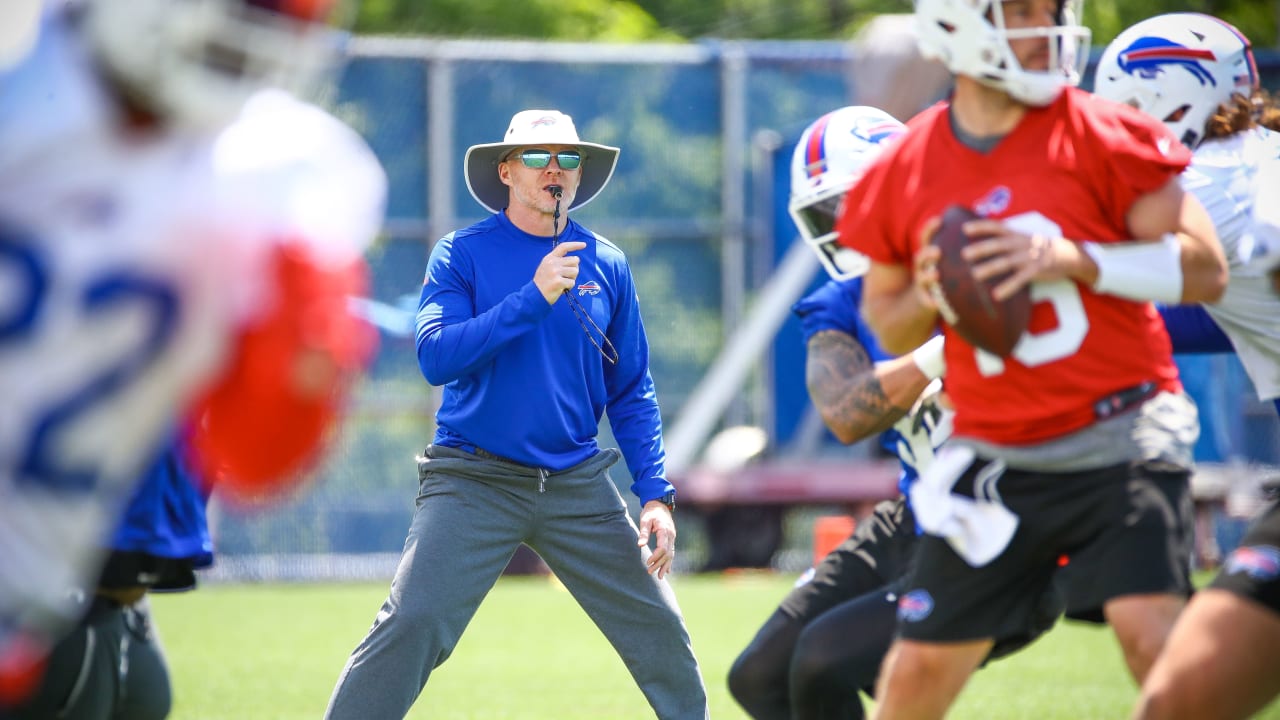 1. McDermott's statement on the Pegula family
On Tuesday morning, the Pegulas released a statement saying that team owner and president Kim Pegula was receiving medical attention due to unexpected health issues.
Ahead of head coach Sean McDermott's minicamp press conference, he had this to say regarding the situation.
"Before I start, I just want to open up with a few words about Terry and Kim, and what they're going through," McDermott explained. "Tell them our thoughts and prayers are with them. What they have done for me, for my family, for this team, this city and Western New York. Just being there for them, all of us collectively, to offer support to our prayers and give them the privacy they need, I think is important during this time."
The Pegula family has done so much for the city of Buffalo and the Bills organization as a whole. McDermott expressed his gratitude to the Pegulas for all they have done for him, his coaching career and his family.
"In my mind, they're the best owners in the NFL," McDermott said. "And I'm probably biased, but that's what I feel in my heart. I think if you look at what they've done for Western New York. What they've done for this organization and for the multiple organizations and businesses they own around here. And then personally, what they've done for me and my family, I don't know if I'll ever be able to repay them. So, we love them. And more than anything, we just want to be there for him right now."